Do you use a hoop for sashiko?
Nope! Not only is a hoop not needed for sashiko, but it would actually slow you down.
Sashiko uses a distinct stitching technique, different from other embroidery techniques. It benefits from loading several stitches onto your needle at once, which would be impossible if you used a hoop.
Why the Japanese stitching technique doesn't go well with hoops
In sashiko you load several stitches at once on your needle, which results in a sort of rhythmic stitching called 運針 unshin in Japanese. The literal translation would be "moving/carrying of the needle."
This movement can only be achieved when the fabric isn't taut. As a hoop's purpose is to keep the fabric taught to allow for precise stitches, it would hinder taking up several stitches at once.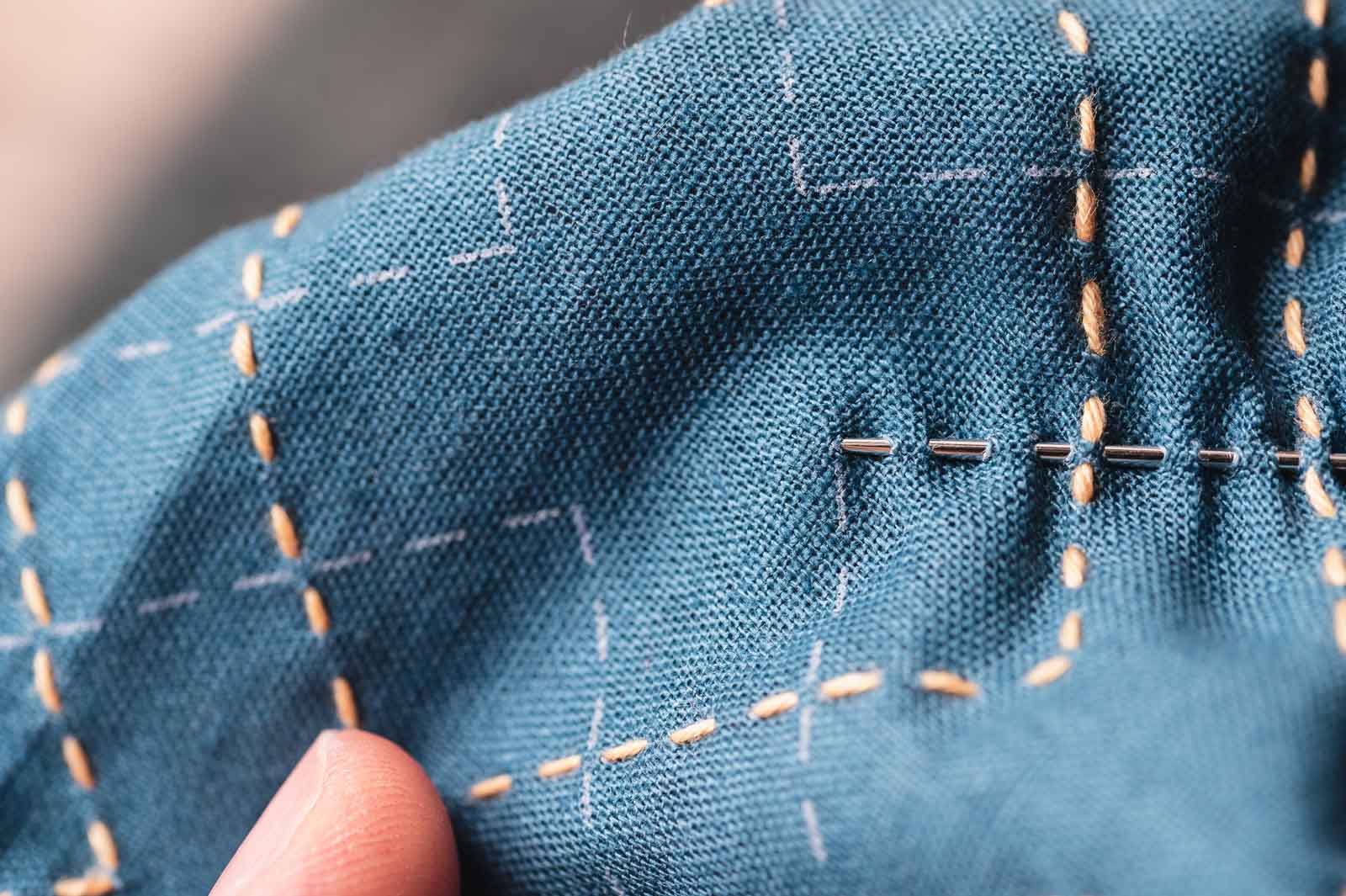 In sashiko, you don't move the needle so much as the fabric. If you hold your needle in your right hand, your left hand will work to adjust the angle of the fabric, while your right hand will adjust the angle of the needle while pushing it forward to allow the two to come together at a 90° angle.
In embroidery, mainly the needle is adjusted, not the fabric. Every stitch is a single stitch, so these single stitches can benefit from using a hoop. It's easier to stitch precisely when the fabric is taut.
However, sashiko isn't necessarily about precision. While it is an important part of koginzashi, the precision in kogin relies on counting threads. Here, too, a hoop wouldn't improve the result of the stitching and is therefore unnecessary.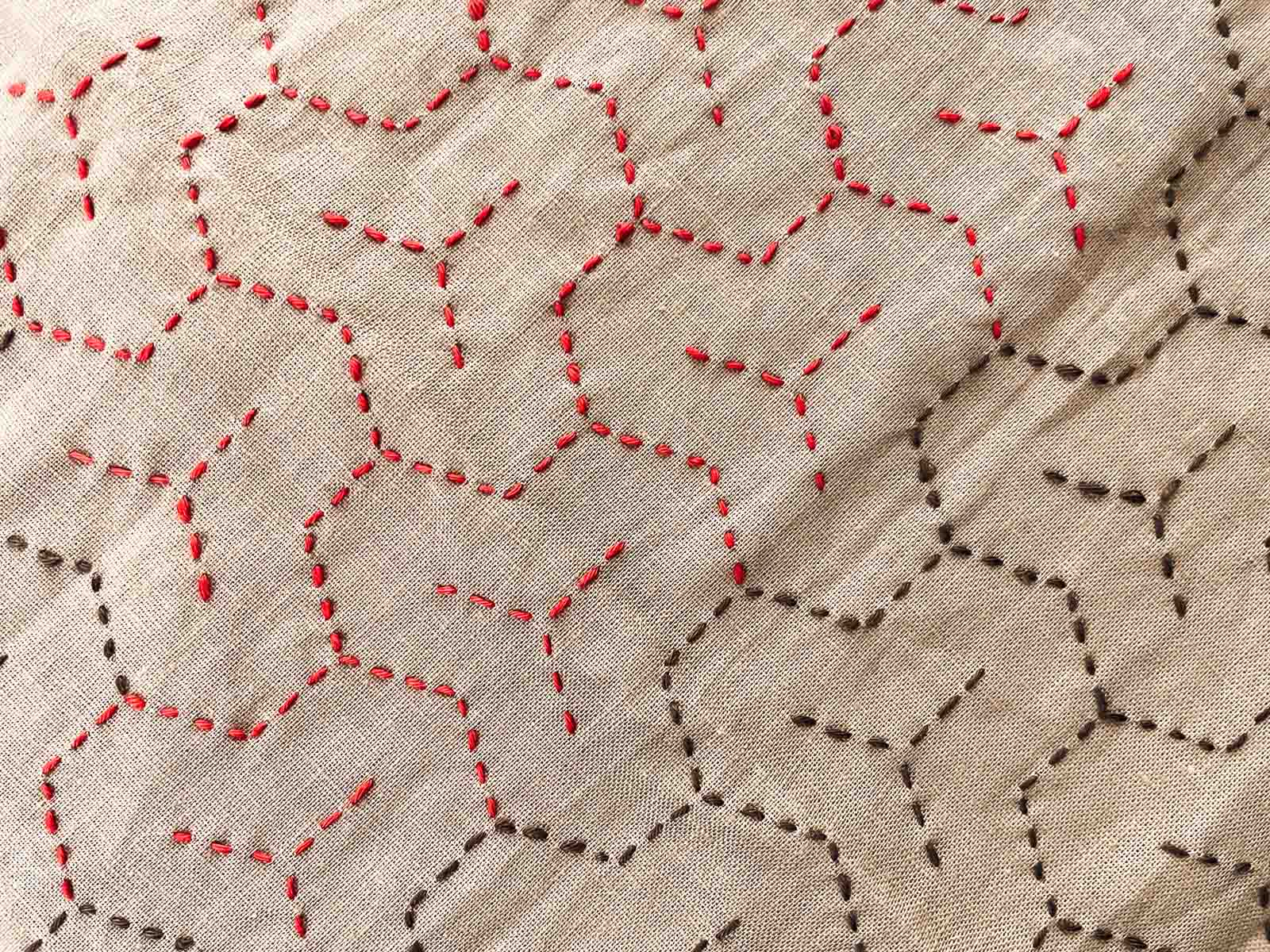 Furthermore, sashiko was originally mainly applied to parts of clothing that were subject to wear and tear. These places were often around the shoulders and sleeves, where hoops would be difficult to install in a way that benefits the stitcher.
Still want to use a hoop?
If you are used to embroidering with a hoop and you are new to sashiko, you might still prefer stitching sashiko patterns the same way that you usually stitch.
In that case, there is no reason why you shouldn't use a hoop. If you use a hoop, finishing a project will probably take you longer, but unless you have a deadline coming up, who cares?
If you fall in love with sashiko, I recommend trying the typical sashiko technique so you can make an informed decision on whether you want to use a hoop or not. Still up to you, though!
A different idea to make proper use of your hoop
One way to use a hoop for sashiko is to put your finished project in one and hang it on a wall. It looks quite cute, especially if you use a smaller hoop made of wood or bamboo.
Either way, have fun stitching!