About Stitches on the Run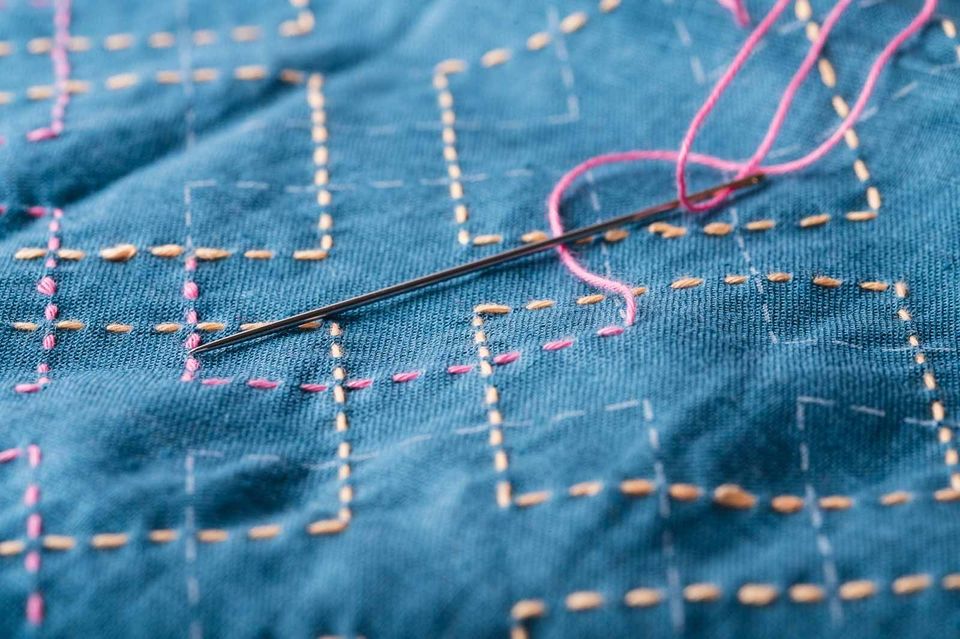 What is this site about?
Stitches on the Run is an independent publication that focuses on sashiko, a traditional stitching technique practiced in Japan since more than 500 years ago.
Who is behind Stitches on the Run?
The site is run by Janette Haruguchi, who fell in love with sashiko after moving to Japan in 2011. The more she learned about sashiko, the more she wanted to know. Her research into the topic lay the groundwork for this blog.
Is Stitches on the Run for you?
This site is for you if you:
are interested in knowing more about the tradition of sashiko
want to learn how to do sashiko
enjoy the look of sashiko and Japanese patterns in general
want more happiness in your life
What you will find on this site:
If you are interested in learning more about sashiko and its background, follow Janette while she dives deeper into its history and shares what she is learning about modern day sashiko.
Find instructions and interesting project ideas that you can easily follow along even if you have never stitched before. From small coasters to never-ending patterns, there's something for everyone.
You don't want to do sashiko but you like the look of it? Find out about the latest products and sashiko's influence on modern fashion.
Who doesn't cherish a little extra happiness? Sashiko can improve your mood thanks to its meditation-like experience. I also find that using products that were carefully made to last can have a calming effect opposed to cheap fast-fashion things.
Access all areas
By signing up, you'll get access to the full archive of everything that's been published before and everything that's still to come. Your very own private library.
If you subscribe today, you'll get full access to the website as well as email newsletters about new content when it's available. Your subscription makes this site possible, and allows Stitches on the Run to continue to exist. Thank you!
Fresh content, delivered
Stay up to date with new content sent straight to your inbox! No more worrying about whether you missed something because of a pesky algorithm or news feed.
Meet people like you
Join a community of other sashiko fans. As the circle grows, there could be meet-ups to exchange ideas and make sashiko even more fun for everyone.
Editorial guidelines
The content of this site is carefully researched, written and edited with you, the reader, in mind. If you ever come across an article that you think needs to be improved, please email me at stitchesontherun (at) gmail.com.