Itoroku – continuance since 1870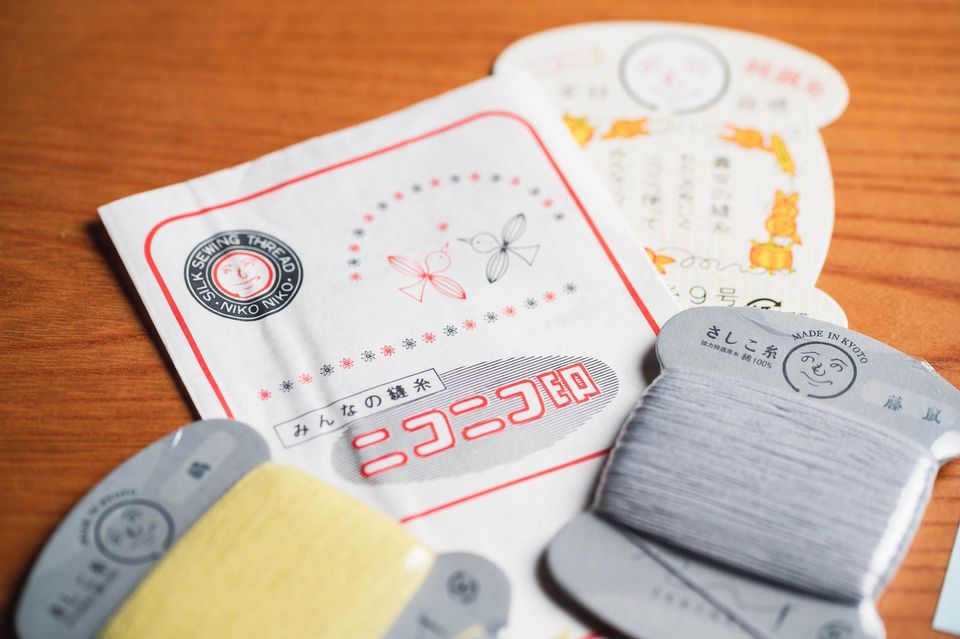 Itoroku's products
Itoroku's products are made with love and great care. Quality and design are outstanding and any crafter will probably fall in love at first sight.
You'll be delighted to hear that Itoroku ships abroad. It doesn't say so specifically on the homepage, but when I asked them about international shipping, they said they did offer it.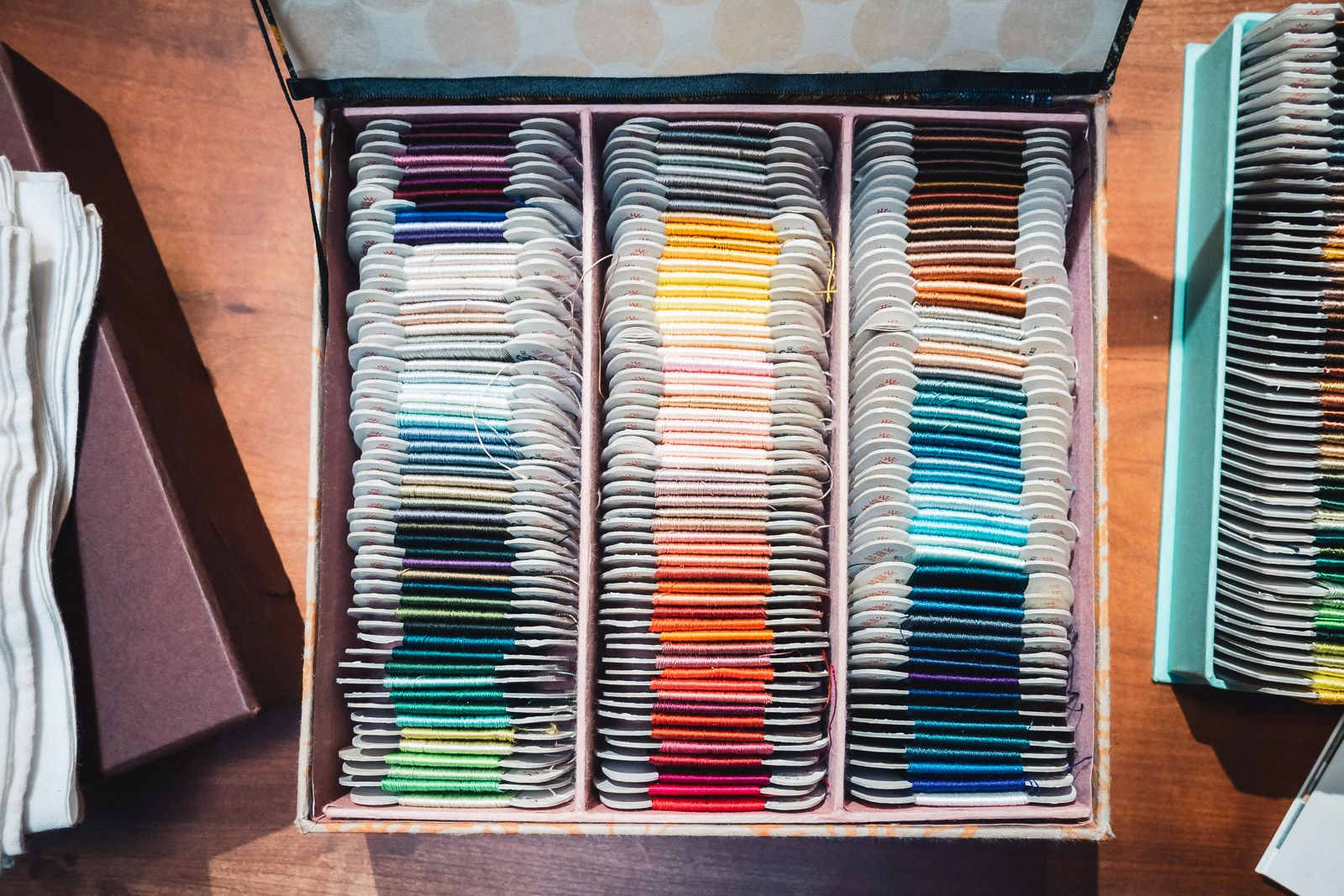 Silk thread
Originally, Itoroku focused on silk threads and their elegant sheen shows that Itoroku focuses quality.
Even though silk thread is not typically used for sashiko, there were a couple of sashiko handkerchiefs that used both sashiko thread and silk thread and they were beautiful. So if you don't need the durability of cotton thread, I can definitely recommend incorporating silk thread in your sashiko.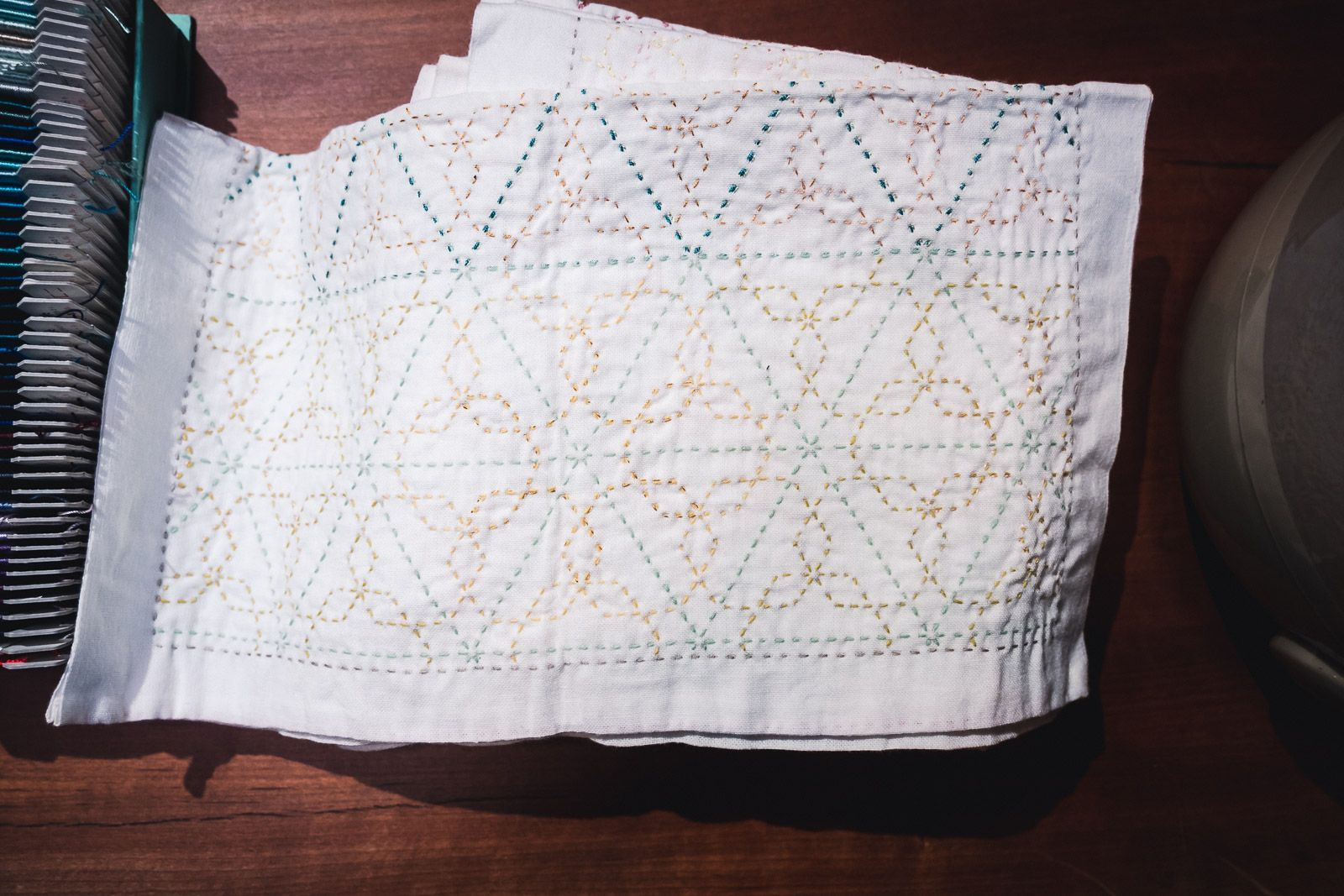 Sashiko thread
Itoroku's sashiko thread has beautiful muted colors. The thread is sold as skeins or on cards. The thread is on the thinner side, so it goes well with more complex patterns. That doesn't mean you can't use it for a minimalist design, though.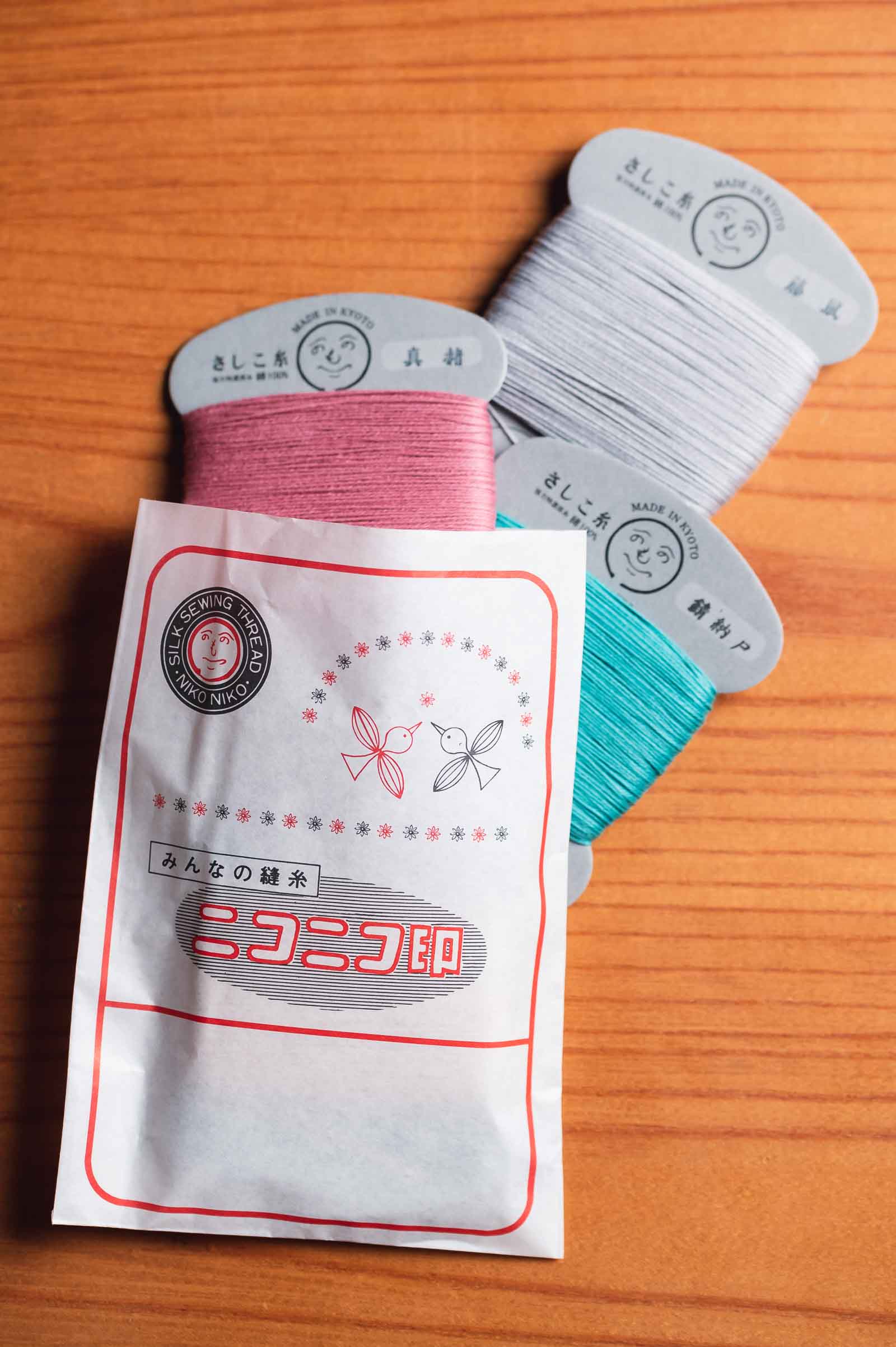 Their thread is available in 10 different colors, divided into two groups, with 5 colors each.
The colors are named very uniquely, inspired by nature. For example:
東雲 shinonome, the color of the eastern sky before the sun comes up
錆納戸 sabinando, the blue of a rusty cupboard
伽羅 kyara, a type of wood that is used as incense
Storage box
Itoroku has the most wonderful wooden storage box for your sewing tools.
The box is made of paulownia, which is usually used for kimono storage. Paulownia has a lovely smell that acts as a natural insect repellent..
The wood is very breathable so it will keep your stored goods fresh and protect them from mold. It's also very light, so if you don't want to part with it, you can just take it with you.
The storage box is wonderful as it is, but you can even have your name engraved. It comes filled with everything to start your career in handcrafting.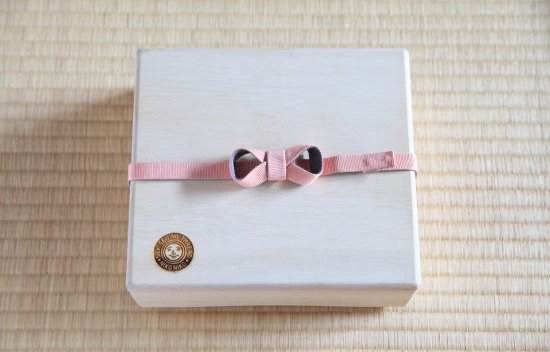 Traditional Japanese Thimble
If you love sashiko, you might also enjoy making your own thimble. Itoroku has put a set together that lets you make a thimble with lovely shiny silk thread.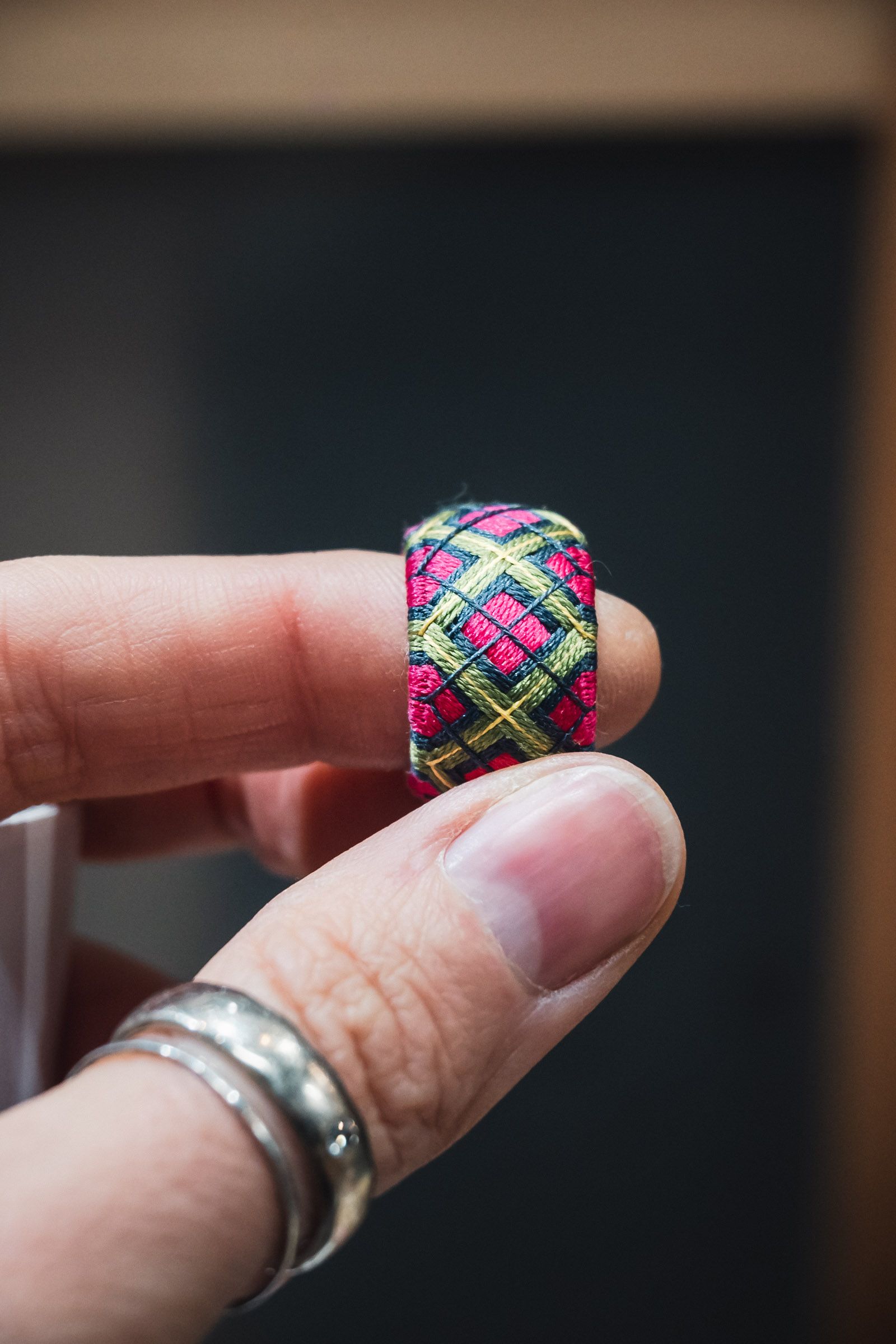 The thimble is not for sashiko, but if you do any other kind of sewing, it will be a great fit. The thimble is so pretty, that you'll probably wear it even if you are not sewing.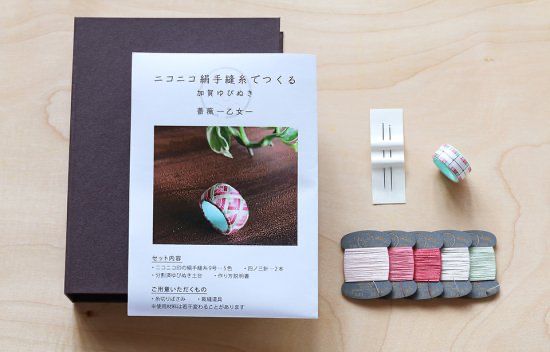 Itoroku's history
In the 1870s, 今井儀助 Imai Gisuke, set up store in Kyōto. He was dealing in silk and cotton threads when he was joined by 今井六治郎 Imai Rokujirō, who was soon to be known as 糸屋の六 itoya no roku "Thread Dealer Roku."
Roku must have been fond of wordplays. He used to say:
いつもニコニコ笑顔で、腹を立てず、質の良い"糸"を"売"らしてもらう。そうすれば末永く"続"けていける。糸を売るというのはそういう商いなんや。
Always smiling, never grumpy, selling good quality thread. That's how you keep going. That's the kind of business selling thread is.
続, the Chinese character for "continue" consists of two parts: "thread" 糸 and "sell" 売.
This tradition of "continuation" is still held in high esteem among the present generation of Itoroku's thread dealers.
In 1929, the company was registered as 糸六商店 Itoroku Shōten after Rokujirō.
Around this time, Itoroku Shōten started selling thread on cards, which was a very novel way of selling thread. Until then, thread was usually sold in skeins, which easily tangled and were transferred to wooden bobbins.
Each of Rokujirō's thread cards featured a smiling face consisting of several Japanese letters after which it is called"he no he no mo he ji." This face is still Itoroku's brand logo to this date.
Especially during the Second World War, the company faced economic sanctions and was state-controlled. With the end of the war, the company gained its freedom back and continued selling thread of the highest quality.
In 1950 the company's name was changed to 糸六株式会社 Itoroku.
Weathering ups and downs over the 150+ years of its existence, Itoroku has been and still is a family business, with the 6th generation waiting in line to continue the tradition.