Ryūseigun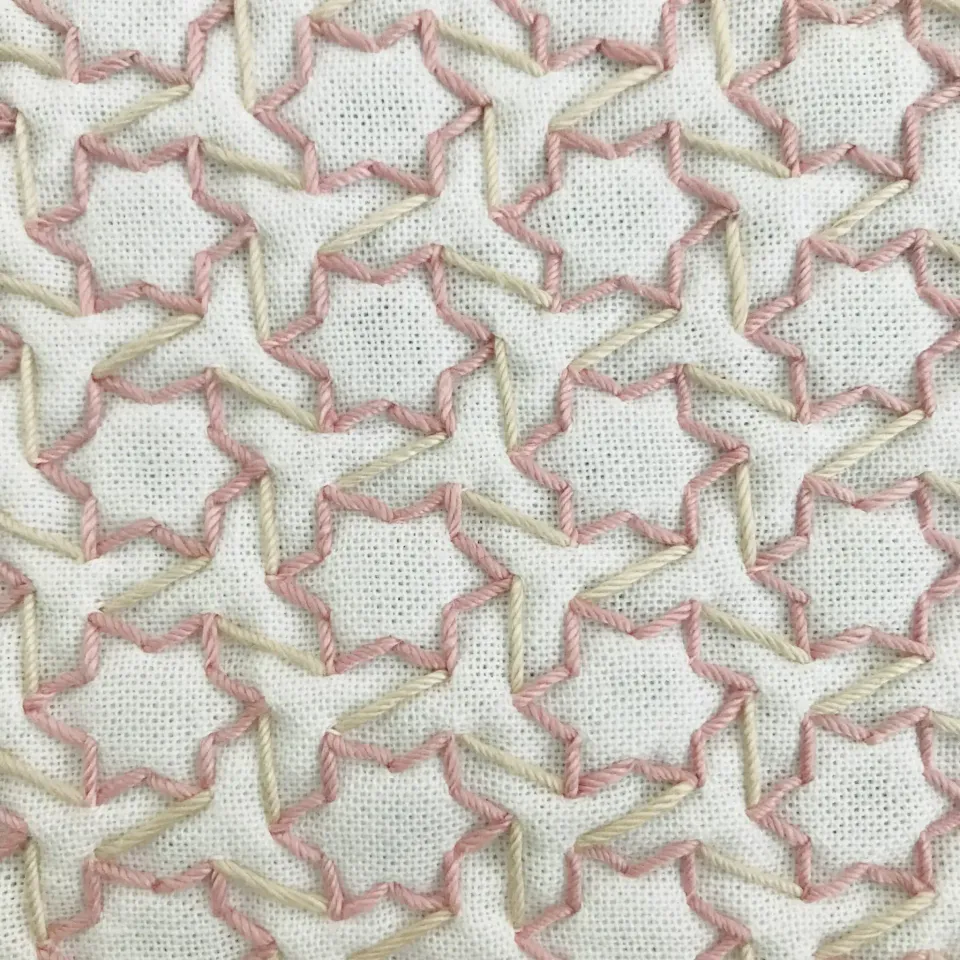 The traditional Japanese sashiko pattern ryūseigun 流星群 means "meteor shower."
The pattern is geometric and actually does look a little like a couple of meteors are holding each other's tails.
Meaning of the sashiko pattern ryūseigun
Geometric patterns have been around for quite a while. So I think they can be counted as traditional patterns. But for this pretty pattern. I haven't found any meaning that it is associated with. So maybe it is not as traditional as I think it is?
Especially the big dipper often shows up in family crests, but no meteors.
But if you feel like wishing upon a star, the ryūseigun pattern could grant quite a few wishes, depending on the size.
Stitching directions for the sashiko pattern ryūseigun
Start by stitching the vertical lines and then fill in either of the remaining diagonal directions. You can use the same color for all directions or use different colors like in the sample above.
Ryūseigun is a pattern that, at least for me, is rather difficult to draw. Sadly I couldn't find any pre-printed patterns available outside of Japan. If you find one, let me know so I can introduce it to other stitchers!
If you happen to stitch this pattern, tag #stitchesontherun and I could feature you here!
Leave a comment if you are interested in detailed instructions and I will upload more information as soon as possible.